At Dig & Demo we like to believe that we do a pretty good job of making sure our clients walk away happy; being Diamond Certified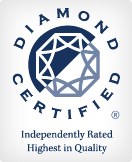 tends to speak for itself. The great part about working hard for our customers is that we have hundreds of references not to mention testimonials. September was a month like any other; we removed pools and made people happy. So what is so special about September? For the first time one of our customers took it upon themselves to write the ultimate testimonial for us in the form of a blog post. They also have some great photos of the project we did for them. Thank You Troi & Steve for the great reference.
Excert from their Post:
"Ryan and his team were pros from beginning to end, and we couldn't be happier with the results! They were fast, neat, careful, efficient, friendly, professional, and competent. Really, they are what every homeowner wants when it comes to big home improvement projects."
Head on over to Don't Steal My Pen to read the entire post!