Swimming Pool Removal San Mateo County
We offer Swimming Pool Removal Services to San Mateo County Residents
Dig & Demo offers swimming pool removal and demolition services to all of San Mateo County and the rest of the San Francisco Bay area. We are happy to offer a full range of demolition, debris removal and recycling services to residential and commercial customers alike. We are the best in the San Francisco Bay Area when it comes to limited access equipment operation, swimming pool removal.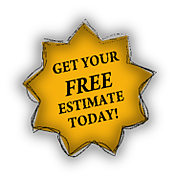 Sit Back and Relax while we take care of everything
We work hard so you don't have to! Our swimming pool removal service includes applying for and pulling proper permits, scheduling of inspections, removal of any needed shrubs or fencing to gain better access, disconnection of utilities, removal and hauling of any pool equipment, handling of required recycling as well as removal and fill of the swimming pool. Also, if you are required or choose to have a Full Engineered Swimming Pool Removal we include Geo-Technical Soils Reports as well as Engineering fees. Rest assured while we take care of the entire swimming pool removal process.


Swimming Pool Removal and Demolition Services offered to
these San Mateo
Cities
♦ Atherton ♦ Belmont ♦ Brisbane ♦ Burlingame ♦ Colma ♦ Daly City ♦ East Palo Alto ♦
♦ Foster City ♦ Half Moon Bay ♦ Hillsborough ♦ Menlo Park ♦ Millbrae ♦ Pacifica ♦
♦ Portola Valley ♦ Redwood City ♦ San Bruno ♦ San Carlos ♦ San Mateo ♦ South San Francisco ♦
♦ Woodside ♦

Unincorporated Areas
♦ Broadmoor ♦ Burlingame ♦ El Granada ♦ Devonshire ♦ Emerald Lake Hills ♦ Highlands-Baywood Park ♦
♦ Kings Mountain ♦ La Honda ♦ Loma Mar ♦ Menlo Oaks ♦ Montara ♦ Moss Beach ♦ North Fair Oaks ♦
♦ Pescadero ♦ Princeton-by-the-Sea ♦ San Gregorio ♦ Sky Londa ♦ West Menlo Park ♦


At Dig & Demo we are proud of our Diamond Certification!
At Dig & Demo we consider people's perception of our company a personal reflection of us and our work, so we make absolutely sure no customer ever walks away unhappy. We have a cohesive staff of long-term employees who take pride in their work and are willing to surpass our customers' expectations. Our ultimate goal is to provide the best customer service in the industry while being responsible to the environment, diverting as much as possible from landfills and donating usable goods to those in need.
Give us a call today or Get an Estimate for your project.
Have questions regarding the swimming pool removal process?
Check out the Swimming Pool Removal Blog!