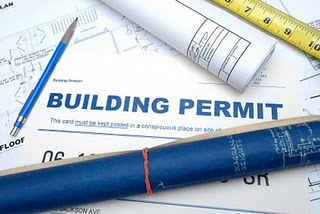 Clients often ask me why we require that all pools be permitted with the city and/or county.
My typical answer is "Why not". That answer usually doesn't get me very far so I figured I would elaborate.
Permit Costs are usually only a fraction of the cost of the job. They typically are over the counter permits that require a simple plot plan, job plan, description etc. An average permit only takes 3-4 hours of work for an experienced pool removal contractor.
Property value. If there is a discrepency of County records (ie. records say pool but there is not) the potential buyer may see this as a liability. The cost of permitting the work, if required, would be a concern.
Tax benefits. I have been told by clients that they have petitioned the county to lower their taxes based on the reduced "value" of their home without a pool. I have not verified the validity of this so check for yourself.
Having another set of eyes "AKA Building Inspector" visit your jobsite verifies that the pool removal process is done to the satisfaction of local requirements and keeps your contractor on track as well.
The cost of going back and permitting and unpermitted pool will far exceed the oringinal cost.
Most cities will require a plot plan for the permit which will show the location of the former pool. This will be very important if you ever decide to build near or over the site.
Neighbors! If anything will invoke the inner tattle tale of your friendly neighbors it will be the jackhammering, trucks, equipment, etc. used to accomplish your job. There is nothing worse than trying to obtain a permit after recieving a stop order from an angry building inspector.
The only advantage to not obtaining a permit is to save $100-$500 in permit cost . In terms of Risk / Reward I feel there is no question here. Hence my "Why not" statement.
If your contractor tries to talk you out of getting a permit or tells you to take care of the permit I would suggest finding another contractor. An experienced pool removal contractor can handle everything for you in far less time than if you do it yourself.
Ryan Crownholm
Owner
Dig & Demo
http://www.ihatemyswimmingpool.com/