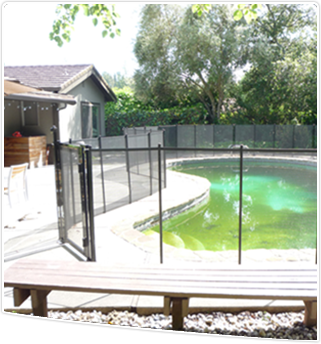 This is one of the most common questions I get from clients that are undecided on whether or not to remove their pool. I am by no means a real estate professional but I have read several articles on this topic and have seen the effects that removing a pool can have on selling a property first hand. Here is my attempt to answer that question... Most people would like to have a definitive answer regarding this question. Unfortunately, like many other factors in real estate, it depends. Below are some of the issues I have seen that affected property value in relation to swimming pools.
This is a list of factors that may have a flat or negative effect on your home's value.
If the pool takes up 30% or more of the backyard.
If the pool is over 30 years old and is in need of repair
If the pool does not have a safety gate around it.
If the pool is made from a vinyl liner.
If the geographic area the pool is in has less than 3 months of "swimming weather"
If the pool is the only one in the neighborhood.
If your area is currently experiencing a drought
This is a list of factors that may have a positive effect on your homes value.
The pool is less than 15 years old.
The pool takes up less than 10% of your backyard.
Most of your neighbors have pools.
The pool equipment is relatively new and energy efficient.
The geographic area the pool is in has more than 6 months of "swimming weather"
The pool is completely enclosed by a safety gate.
If your home is considered a "luxury home"
Supply and Demand:
The current economic downturn has reduced the pool of buyers substatially over the past couple of years. According to real estate professionals the best way to get offers on your home is to appeal to as many possible buyers as possible. In general, most families that do not want a swimming pool are less likely to look at a home that has one due to the cost of removal. Whereas, a family that does want a swimming pool will likely look at homes that have existing swimming pools or enough space to install one. Another factor to keep in mind is that if you have a swimming pool and are selling your house, it may benefit you to sell during the summer time when swimming pools are the most attractive to buyers.
Repair or Removal:
If your pool is in need of repair and you are selling your house these are some suggestions that may be helpful.
Talk to your real estate agent and ask their professional opinion on the effect of having a swimming pool on your property.
Review the above list of positives and negatives and see which you fall into.
Get 3 estimates on repairing your pool.
Get 3 estimates on removing your pool.
Compare the middle 2 estimates of removing compared to repairing and figure the difference.
Example where repair would be the appropriate action:
Base home value: $500,000 Value added for pool: 3%= $15,000
Cost of Removal: $10,000
Cost of Repair: $12,000
If Repaired the total value would be $503,000 (500,000+15,000-12,000)
If Removed the total value would be $490,000 (500,000-10,000)
Example where removal would be the appropriate action.
Base home value: $500,000 Value added for pool: -2%= (-$10,000)
Cost of Removal: $9,000
Cost of Repair: $7,000
If repaired the total value would be $483,000 (500,000-10,000-7,000)
If removed the total value would be $491,000 (500,000-9,000)
Other factors such as landscaping and time factors such as maintenance and mortgage should also be taken into account.
Personal Experience
A large portion of pools that I have removed are related to real estate transactions. Here are a couple of examples that I have experienced after removing swimming pools.
A home in Moraga was on the market for 6 months, prospective buyers generally felt the same about the pool, that it was poorly placed and undesireable. I removed the pool and the house was in escrow within 2 weeks.
A home in Walnut Creek where the owners needed to move for work purposes was unable to sell their house because of the decreased value due to the real estate slump. In order to rent the home the insurance company wanted to increase the premium drastically and install a gate that was going to cost $3,500. In addition, several renters expressed hesitation due to the pool and the homeowners would be responsible for maintenance and repair. They decided the best course of action was to remove the pool. The homeowners had far more interest from potential renters once the pool was removed. The majority of the applicants had children and wanted to be in the Walnut Creek school district but didn't want the hazards or liability of a pool.
An elderly couple in Danville had lived in their home for 40 years. They enjoyed their swimming pool for years but the cost had gotten so high for maintenance that they were considering selling their house and buying one without a pool. The equipment was over 30 years old and very inefficient and they had to pay a maintenance company $120/month to clean it. The total cost monthly was $250. They had never even considered removing the pool until their real estate agent introduced me to them. I removed their pool and they were able to stay in the home that they loved so much.
If you ever have any real estate questions relating to you swimming pool please call me. I would be happy to refer you to a professional real estate agent in your area. The above article is based on my practical experience in the industry and I hope you find it helpful.
Ryan Crownholm
Dig & Demo
General Engineering Contractor
925-We-Dig-It
925-933-4448
www.IHateMySwimmingPool.com